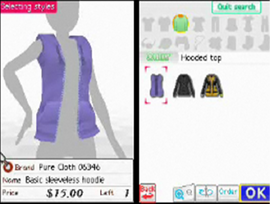 Pure Cloth sells plain "simple" clothes usually in single colors with no patterns or designs. Customers with a low budget may like this brand as with customers who dislike patterns and textures.
If you like this brand, then boutique background 17 is what you should get but people who like GXS, AZ-USA, Epoque, and Sonata will come too.
In a contest with the theme Simple Style, Pure Cloth is a good brand to dress your model in.