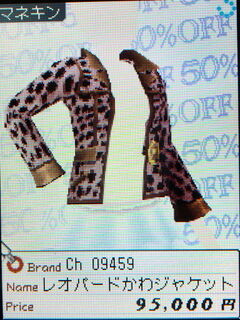 Alvarado sells the most expensive items in the game, with the exception of some items by Masquerade. Unlike Masquerade, Alvarado is relatively easy to find and is quite a popular brand.
Alvarado tends to be referred to as "refined" or "high-end" by customers.
The description in the Buyer's Center/Exhibition Hall is:
Luxuriously celeb-chic, red carpet fashion
Alvarado is a good brand choice for compling outfits within those concepts:
Cultivated Cool
Positively Posh
Characters such as Grace and Renee have items of their principle outfits of the Alvarado brand.
The name 'Alvarado' seems to be a play on the fabled city 'El Dorado' meaning 'The Golden'
In the Japanese version of the game, the brand is simply called "Ch"
For a list of all Alvarado clothing, click here.
Ad blocker interference detected!
Wikia is a free-to-use site that makes money from advertising. We have a modified experience for viewers using ad blockers

Wikia is not accessible if you've made further modifications. Remove the custom ad blocker rule(s) and the page will load as expected.